The mission of State Of The Arts Productions is to offer quality performances that enlightens, educates, and most importantly entertains our community and beyond. We believe that theater should and can be for everyone and will strive for non-traditional casting whenever possible.

Quentin Edwards, Founder

10/2/1979 - 7/5/2014 

Donate Life!!

State of the Arts Productions

 Announces  the 

2015 Season:

We are a proud member of

Learn what's going on in the local theatre scene visit:

theatre-roundtable.org 

Caroline, or Change  

February 27, 28 and March 1, 2015

House of Blue Leaves 

June,2015 

Children's production 

 (TBD)

 Nine                         November, 2015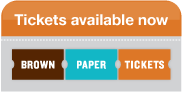 2015 Season sponsored in part by the Greater Columbus Arts Council and city of Columbus